Or feel free to reach out to us at: 206-245-5495
CHS Garage Door Repair Seattle - #1 Locally Trusted
In search of a trustworthy and proficient crew for your Seattle garage door repair needs? Search no more! Our devoted team of experts delivers unparalleled skill and a personalized approach to guarantee your garage door remains in prime condition. Rely on our dedication to outstanding service, and experience the comfort and safety of a perfectly operating garage door. Ensuring your satisfaction is our utmost concern, and we're eager to surpass your expectations. Contact CHS Garage Repair in Seattle, WA today!
Local Garage Door Services in Seattle, WA
At CHS Garage Repair, we take pride in offering a comprehensive range of garage door services to cater to all your needs. Our skilled technicians work diligently to ensure your garage door operates smoothly and safely. With our extensive experience and customer-centric approach, you can trust us to deliver top-notch solutions for your home's garage door requirements. We offer following services:
Seattle's Best Garage Door Installation and Repair Services!
Boost your home's aesthetic and functionality with our top-notch garage door installation services. We assess your needs, recommend the perfect door style, and ensure seamless installation. Experience enhanced safety, energy efficiency, and striking visual appeal with a brand-new garage door. Get ready to transform your home's appearance with our best and efficient installation process! We work closely with you to select the ideal garage door style, personalized to suit your unique specifications. Call our proficient Seattle garage door repair professionals to revolutionize your home's curb appeal and secure your property with a perfect door installation.
Give Your Garage a Fresh Start with Professional Garage Door Replacement in Seattle, WA
Breathe new life into your garage with a door replacement. Over time, wear and tear take their toll. Old doors become noisy, inefficient, and unsafe. Switching to a modern garage door enhances your home's curb appeal and security. Our expertise in door replacement is unmatched. We are adept at guiding you through the selection process, helping you choose from a wide array of materials, styles, and colors to suit your taste. Our top-notch installation ensures a seamless fit and lasting durability. Experience the perfect blend of style and performance with our expertly-crafted garage door replacements. It's time to make your neighbors envious and your garage door the talk of the town!
Price
Affordability that won't empty your pockets
Professionalism
professional support throughout
Service
Available throughout the entire process
Quality
The staff is highly skilled and reliable
Commitment
Committed to providing 100% satisfaction
Experience
Years of experience
Commitment
Committed to providing 100% satisfaction
Experience
Years of experience
Service
Available throughout the entire process
Quality
The staff is highly skilled and reliable
Price
Affordability that won't empty your pockets
Professionalism
professional support throughout
High Quality Garage Door Opener Solutions with the Experts!
Get the convenience of seamless garage door openers with our expert solutions. Our technicians excel in diagnosing and fixing opener issues with precision. We cater to all major brands, ensuring smooth operation and enhanced safety. Enjoy the peace of mind that comes with hassle-free garage door openers, thanks to our exceptional expertise in the industry. Trust us to keep your garage door opener in prime condition. You can get effortless access to your garage with our exceptional Seattle garage door repair service. Call our team for all your garage door opener needs and enjoy unparalleled convenience at your fingertips.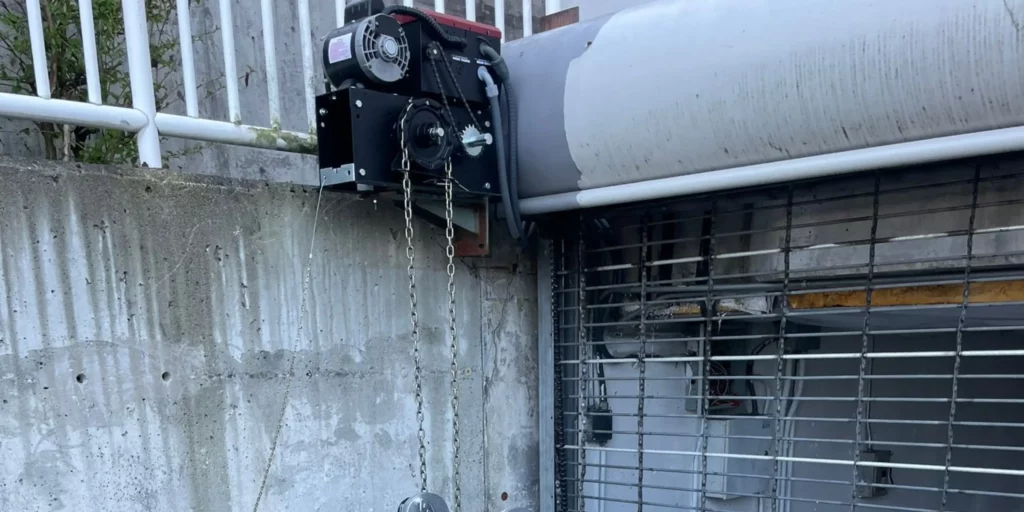 Call Budget Friendly Services with Unmatched Expertise in Garage Door Springs!
At CHS Garage Repair, our mastery in garage door spring services is second to none. We understand the crucial role springs play in your garage door system. With years of hands-on experience, we proficiently handle spring repairs and replacements, ensuring your door operates safely and efficiently. Do not worry about worn-out or damaged springs, and let our experts provide you with a smooth, hassle-free garage door experience. You can rely on our unwavering dedication to providing first-rate, prompt, and budget-friendly spring services. We provide customized services to meet your specific requirements.
The Garage Door Experts You Can Trust in Seattle, WA
Experience the difference with our unmatched professionalism in garage door services. We are a family-owned business. We have the skills and expertise to tackle any garage door issue, ensuring top-notch solutions every time. We prioritize safety, using cutting-edge tools and adhering to industry standards. Our commitment to delivering superior results and outstanding customer experiences sets us apart from the rest. Contact us for prompt, reliable, and efficient garage door services, tailored to your unique needs.
Seattle Garage Door Repair: FAQs
Our team is proficient in servicing and repairing a diverse range of garage door styles, including sectional, roller, tilt-up, and side-hinged doors. We have experience working with all major brands, catering to both residential and commercial clients.
To keep your garage door in top condition, it is advisable to have it maintained at least once annually. Regular upkeep not only ensures peak performance but also extends the lifespan of your door and helps avert expensive repairs.
Yes, indeed! Our knowledgeable Seattle garage door repair experts will help you navigate the decision-making process, considering factors like design, security features, insulation properties, and budget constraints. Together, we will identify the ideal garage door that matches your home and meets your requirements.
Noisy garage doors can result from various issues, such as deteriorated rollers, unsecured hardware, or insufficient lubrication on moving components. We can pinpoint the root cause and perform the necessary repairs to ensure your garage door operates smoothly and quietly.
Several factors can contribute to this problem, including misaligned door sections, a faulty garage door opener, or damaged hardware such as drums and bearing plates, springs or cables. Our experienced team will swiftly diagnose the issue and implement the right solution to restore your garage door to its proper functionality.